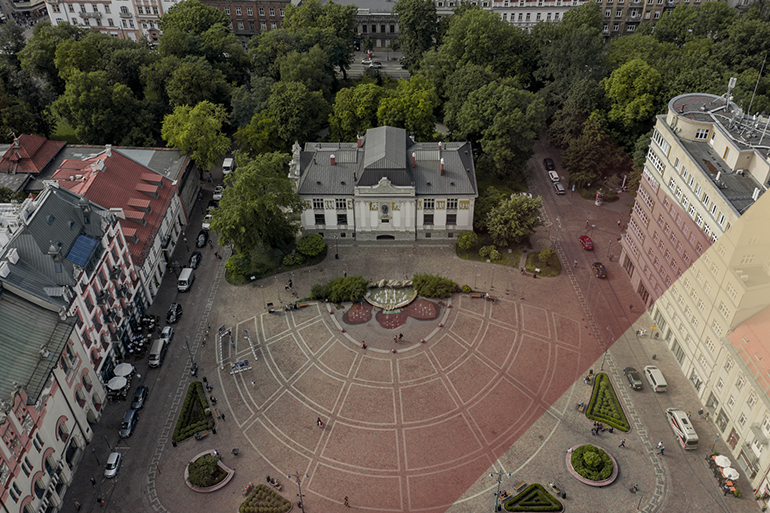 ABOUT ERMINE-SUITES
Why us?
The Ermine Suites hotel is an exceptional point on the map of the hot and vibrant city of Krakow. The luxurious and fully furnished Ermine Suites that meet top quality standardsare right in the heart of the Old Town. Built on 15th-century foundations, the house stands at number 2 Św. Tomasza Street.
The attractive location of Ermine Suites will make it easier for you to choose the right touring direction, and all the key sites in Krakow will be just down the road: Ermine Suites are located 200 m from the Main Square, 750 m from the Krakow Concert Hall, 220 m from the Bagatela Theatre, 200 m from the Cloth Hall, 100 m from the National Museum and, last but not least, 200 m from the Princes Czartoryski Museum.
The secret of Lady with an Ermine
The woman portrayed by Leonardo, Cecilia Gallerani , is showed with her gaze wandering sideways towards what is invisible to us. Historical sources indicate that she is looking at her one and only, the one she is destined for, Ludovico Sforza. "Looking at her we can feel there is someone else around. …We see her apparently in conversation with him."
Lady with an Ermine was created around 1490. Leonardo worked on the painting for two years. This is the artist's only piece located and exhibited to the public in Poland. Every year, millions of people flock to Krakow with this masterpiece on their agenda.